We use the most up-to-date technology to ensure the best eye care possible. Here are some of the different types of tests and equipment you may experience on a visit to our Practice.
Retinal Imaging
Many unhealthy eyes can still display 20/20 vision, so a person can have a significant eye disease and not even know it. Our retinal imaging technology captures high-quality panoramic digital images or your retina. Retinal imaging is important for the screening and diagnosis of eye conditions such as retinal detachment, and age-related macular degeneration. It can also indicate evidence of non-eye diseases, such as diabetes, high blood pressure and certain cancers.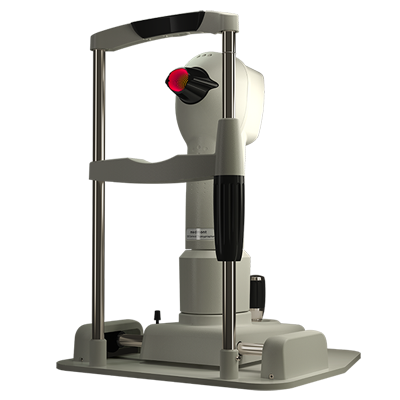 Medmont E300 USB
Produces incredible images of the unique contours of your eye. This is great for fitting sclerals. Advanced vision-assessment system that combines topography, wavefront, autorefraction, keratometry, and pupillometry — allowing accurate and reliable analysis of corneal aberration.